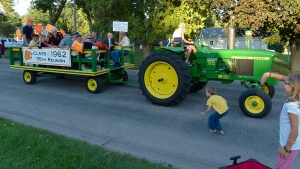 Homecoming wasn't really a thing in my high school. I guess we had a thing that we called Homecoming, but it was on Thanksgiving Day and since my family generally traveled for Thanksgiving, I usually missed it. One year, because I was in the marching band, I was there for the football game in the morning but my family was waiting in the car and we left from there. I don't remember it being a Continue Reading →

Posted in Explore and tagged Homecoming, Iowa, Midwest, Missouri by Christine with 2 comments.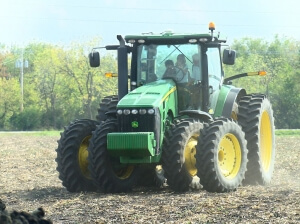 Our kids went through a phase – a relatively long phase – during which every time we sat down to eat, they wanted to know where all their food came from. They were not satisfied with "the egg came from a chicken" or "meatballs come from cows" but wanted to know how on earth a macaroni could come from a plant, how cheese is made from milk, where salt comes from, and a myriad of Continue Reading →

Posted in Explore, Learn and tagged combine, cornfield, farm, farm life, Iowa, roadschooling, soybeans, Stratford, tractor by Christine with 6 comments.